Introduction
Closed-end funds do not seem like the best place to be for active traders, at least on paper. However, these products have been our bread and butter for a while now, and as long as we are capable of detecting opportunities and successfully acting on them, we intend to keep on rolling.
Active followers have taken note of the "Weekly Review" series, and it would only be appropriate to complement these articles with a follow-up, like this one, whose goal is to highlight the funds of interest to us.
Statistical Comparison and Potential Trades
The news around the share repurchase programs of the BlackRock municipal closed-end funds impacted their performance. I have decided to present you one idea on how to form a pair trade between a fund which has a potential for price appreciation and a fund where, from my perspective, the market "overreacted".
Let's start with the potential "Long" candidate, which I am going to review today: the BlackRock MuniVest Fund II (MVT). Currently, the fund is traded at an 8.24% discount, and its Z-score of -1.20 points indicates that we can talk about a statistical edge. Its effective leverage is 16.33%, which is much lower than the average value for the sector. I do consider this as a positive sign in such a market environment of rising rates.
Source: CEFConnect.com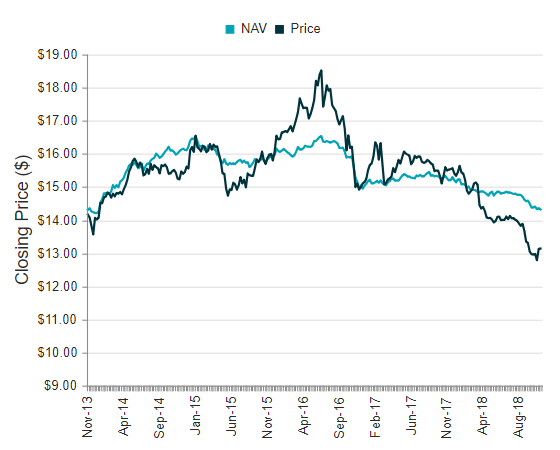 Source: CEFConnect.com
The current dividend is $0.0635 per common share. The current yield on net asset value is 5.32%, and the current yield on price is 5.80%.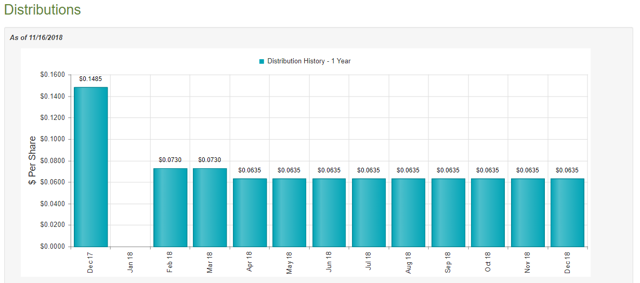 Source: CEFConnect.com
As per the latest report from September, its earnings coverage ratio is 100%. In other words, the earnings are enough high to cover the distribution rate. Also, the fund manages to keep the UNII balance per share positive.

Source: CEFData.com
The main parts of the investments are with ratings of "AAA" and "AA". The assets in the portfolio from issuers located in Illinois are 12.91%, and those from California are 12.90%. The number of holdings in the portfolio is 254, and "Transportation" and "Prefund/Escrow" are the sectors with the biggest weights. Another important characteristic of the portfolio is that its effective duration is 8.55% and its yield to worst is 5.16%.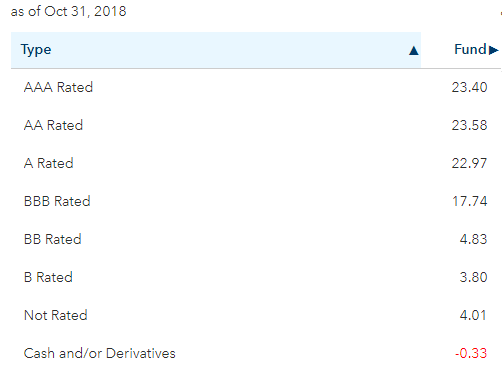 Source: Fund Sponsor Website
Now, let's change the focus and review the potential hedging reaction which could be used. I am talking about the BlackRock MuniYield Fund (MYD). As you see, its discount is only 3.51% and its Z-score is 1.00 point. The yields of the funds are lower than the yields of MVT, and its effective leverage is much higher.

Source: CEFConnect.com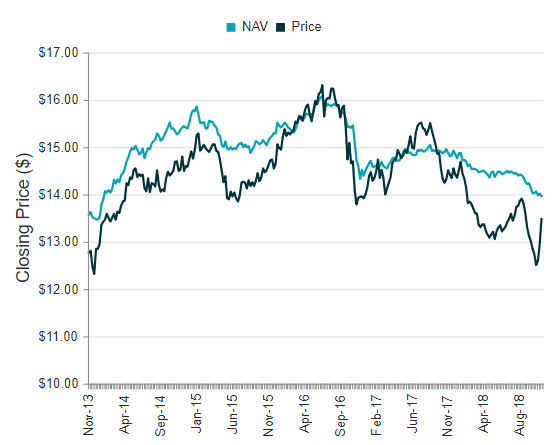 Source: CEFConnect.com
The portfolio is quite similar to MVT, so I do not find a fundamental reason behind such a price increase over the past several weeks. Also, I do not find a reason behind the widened spread between MYD and MVT.
MYD's earnings coverage ratio is 100%, but its UNII balance per share is only $0.008. We have already seen that MVT has the same coverage ratio, but its UNII balance per share is $0.020.

Source: CEFData.com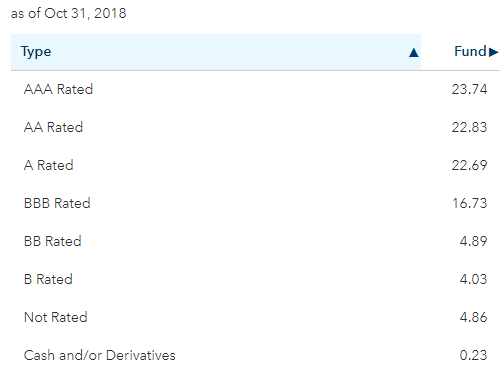 Source: Fund Sponsor Website
The below chart compares all BlackRock national municipal bonds closed-end funds and shows where our funds are in this small universe. As you can see, MVT is the more reasonable choice.

Source: VIX Central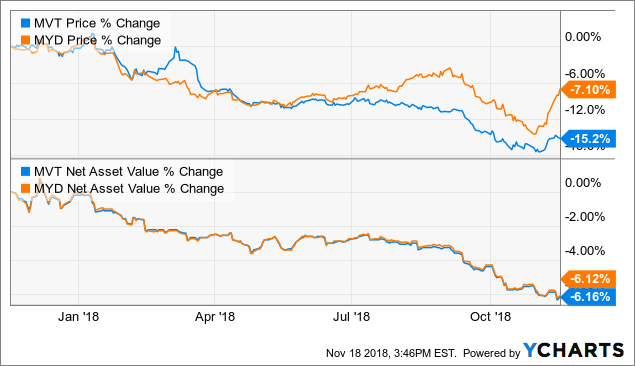 MVT data by YCharts
MVT and MYD data by YCharts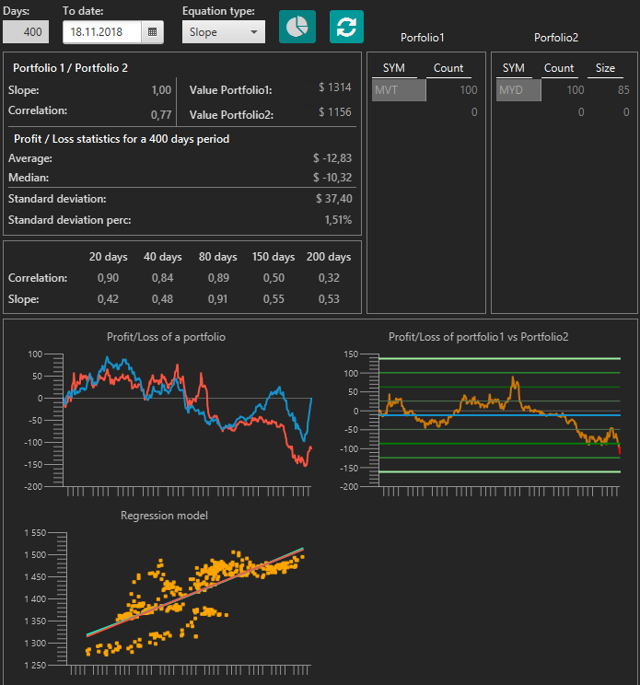 Source: Author's software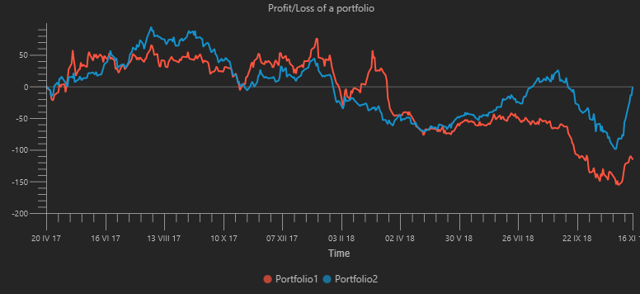 Source: Author's software
No one can say whether the price of MVT will go up or that of MYD will go down, but by forming a pair trade, you will try to play a game with no risk from a fundamental and statistical point of view. My target here is to see a narrowing of the spread of about $0.40.
Conclusion
Municipal bond closed-end funds seem beaten-up, shaken by dividend cuts – which are a healthy necessity most of the time – and full (or perhaps not as much by now) of investors who are scared of the rising interest rate environment. There is good reason to consider restructuring your portfolio in accordance with the bigger picture. However, in our view, the selling might have gone too far, and there are candidates from this sector for a mean reversion trade at the very least.
Based on the data that I have reviewed, MVT can be a potential "Long" addition to your portfolio and MYD can be used as a hedging reaction.
Note: This article was originally published on November 11, 2018, and as such some figures and charts might not be entirely up to date.
Trade With Beta
At Trade With Beta we also pay close attention to closed-end funds and are always keeping an eye on them for directional and arbitrage opportunities created by market price deviations. As you can guess, timing is crucial in these kinds of trades; therefore, you are welcome to join us for early access and the discussions accompanying these kinds of trades.
Disclosure: I am/we are long MVT.
I wrote this article myself, and it expresses my own opinions. I am not receiving compensation for it (other than from Seeking Alpha). I have no business relationship with any company whose stock is mentioned in this article.
Additional disclosure: I am/we are short MYD